Rokoban updated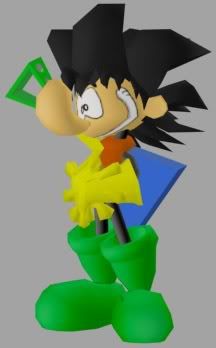 Althought I haven't been posting too much during this and last year I have been still working on something from time to time (not as much as I used to). Lots of improvements were added to the engine and in the meantine I was thinking that maybe I should create a new game to make some use of them. Well, creating a new game requires time so instead of that I decided to update my Rokoban using all these features. I also had the chance on one of my jobs to work pretty close to 3D max (as a tools programmer) which gave me the opportunity to learn lots of things about the program. That's why I decided to create also a new model for Roko, the main character.
I finished this version on December last year but I forgot to upload it. Well, not really. I didn't forgot I was just too lazy to do it. These are the new features added:
- New set of graphics for Wii and PC (I think the DS graphics were ok for the ds, but looked lame on my PC)
- Savegames (so now when you complete a level Rokoban will keep a record of it)
- Music and sound (finally, woo hoo!)
- Some memory leaks fixed
If you pay attention to the new character you'll see animation blending, skinning, texture animation in action :) Some other stuff I have been working on is not visible on the game. I have now a lot of debugging information that helps me a lot when I run the app in one of the platforms and I just receive a black screen (mainly asserts and memory leak detectors).
I think that's all :) Hope you enjoy it. You can find it in the downloads section as usually (there, on your right) or just here
PC
Wii
Nintendo DS